A few months ago I initiated a drop-in horror themed book club at my work. Everyone is welcome to stop by and check it out. Thanks to a co-worker for the name suggestion.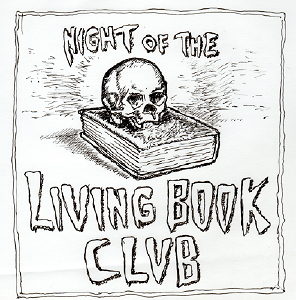 The book club meets on the first Monday of the month at 7:30 pm, hosted at Books Inc in Mountain View, CA.
I started a Facebook page for the bookclub. See box in sidebar or this link – Night of the Living Book Club on Facebook.
For more information go to the official Books Inc page for The Night of the Living Book Club.